New Partnership LUNEX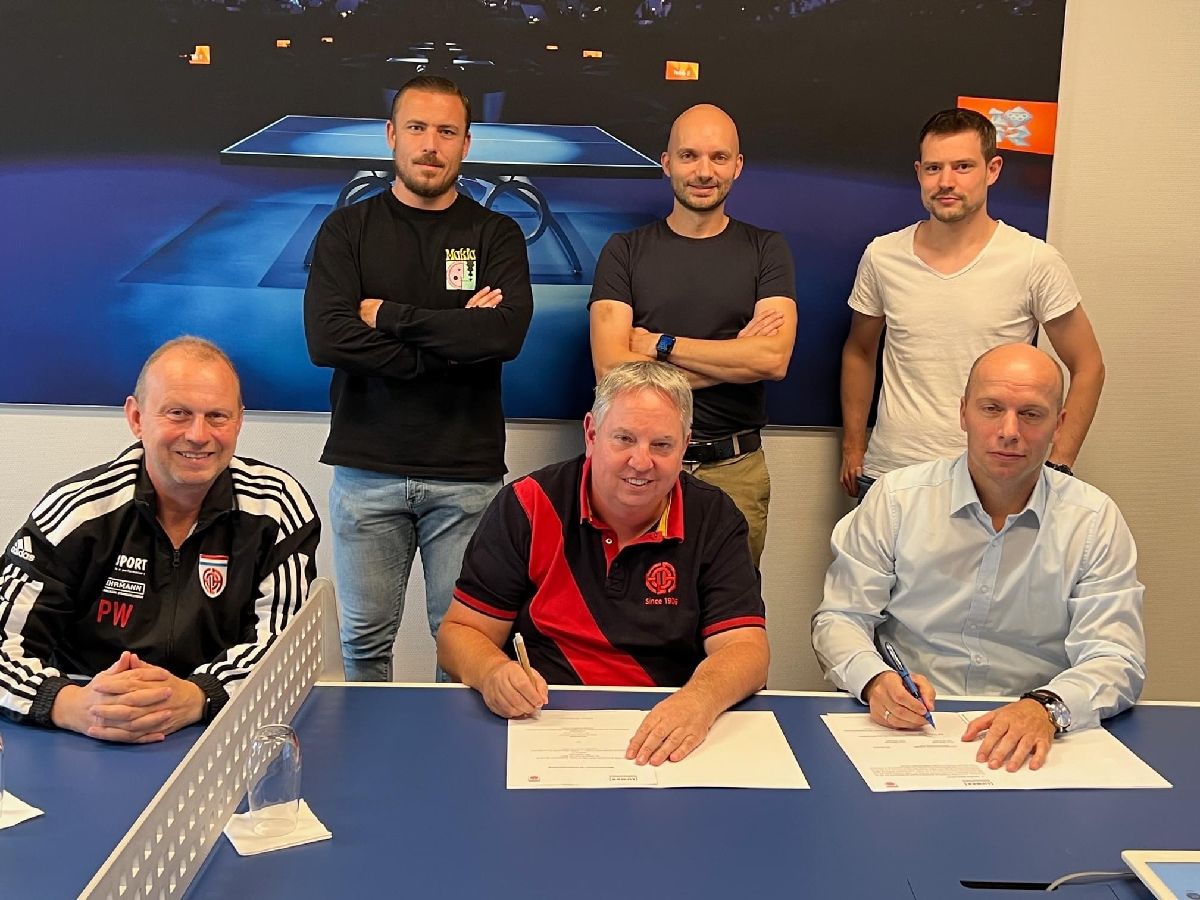 New Partnership!
CS Fola & Lunex
Fola Esch Football Club and LUNEX University have officially inked a Memorandum of Understanding (MoU).This agreement, signed on Wednesday 30th of August 2023, lays the foundation for a dynamic partnership that will benefit athletes, students, and the broader community.
LUNEX and CS Fola Esch will collaborate on student internships and research opportunities in the field of Sport Science, Sport Management, and Physiotherapy to support student education and the club's sporting success.
Le club de football Fola Esch et LUNEX University ont officiellement signé un mémorandum d'entente. Cet accord, signé le mercredi 30 août 2023, jette les bases d'un partenariat dynamique qui profitera aux athlètes, aux étudiants et à l'ensemble de la communauté.
LUNEX et CS Fola Esch collaboreront en créant des opportunités de stages pour les étudiants et de recherche dans le domaine des sciences du sport, du management sportif et de la kinésithérapie afin de soutenir la formation des étudiants et la réussite sportive du club.
Der Fola Esch Football Club und die LUNEX University haben am Mittwoch, den 30. August 2023, eine Absichtserklärung unterzeichnet. Diese legt den Grundstein für eine dynamische Partnerschaft, von der Sportler, Studenten und die breite Öffentlichkeit profitieren werden. LUNEX und CS Fola Esch werden gemeinsam Studentenpraktika und Forschungsmöglichkeiten im Bereich Sportwissenschaft, Sportmanagement und Physiotherapie anbieten, um die studentische Ausbildung und den sportlichen Erfolg der Vereins zu unterstützen.
#WePlayAsOne #AllezFola #LUNEX #Partnership